Highlights
Decision taken in meeting held in Delhi, strategy changed after ministers and MLAs left
BJP had conducted three surveys regarding UP elections, tickets were to be cut on the basis of that
BJP may not attack backward leaders directly due to rebellion of ministers, MLAs
Lucknow
The BJP is on the 'backfoot' with the decision of three ministers and six MLAs to resign and go to the SP. In the meeting that lasted for three days in Delhi regarding the UP elections and ticket distribution, the BJP has changed its strategy. It has been decided that the BJP, which has talked about cutting 40 to 50% tickets so far, will now cut tickets of only 10-15 percent of the MLAs.
The fear of losing the MLAs was shown in the survey
BJP had conducted three surveys for the UP elections. In these two surveys, MLAs in more than 100 seats were facing the danger of losing if they contest again. Due to this, the UP organization had made up its mind to cut the tickets of 150 and then 70 to 100 MLAs. Some people of the organization had also started telling the sitting MLAs that you will not be able to win, so you cannot get your ticket. Due to this the MLAs started looking for other parties.
BJP Candidate List: Manthan lasted for four days in Delhi, 172 names finalized, know whose name in BJP's list
The MLAs who accompanied ministers like Swami Prasad Maurya, Dara Singh Chauhan and Dharam Singh Saini were also facing the same threat. In the meeting of Delhi, it was discussed that if ministers and MLAs go to SP, the wind can become in favor of Akhilesh Yadav. Because of this, senior leaders suggested not to cut more tickets to save the BJP family from disintegration. In the Delhi meeting, there has been a churn on about 172 assembly seats. After this the list was prepared, in which it was decided to retain the tickets of many MLAs. In this, the panel sent by the organization was approved after discussion. Now it was being said that tickets of only 25 to 35 MLAs would be cut.

BJP Candidate List: Final list of 172 candidates of UP, BJP will meet next week for remaining seats
BJP will not attack backward leaders directly
Sources say that it has also been decided in this meeting that even though three ministers Swami Prasad Maurya, Dara Singh Chauhan and Dharam Singh Saini have resigned and left the BJP, the BJP will not attack them directly in the statements. Sources say that since all these leaders come from different castes of the backward class, so by targeting them directly, the voters of this class can be put off, so care will be taken in this. SP's national president Akhilesh Yadav will be a direct target of BJP. On their pretext, the SP will be attacked.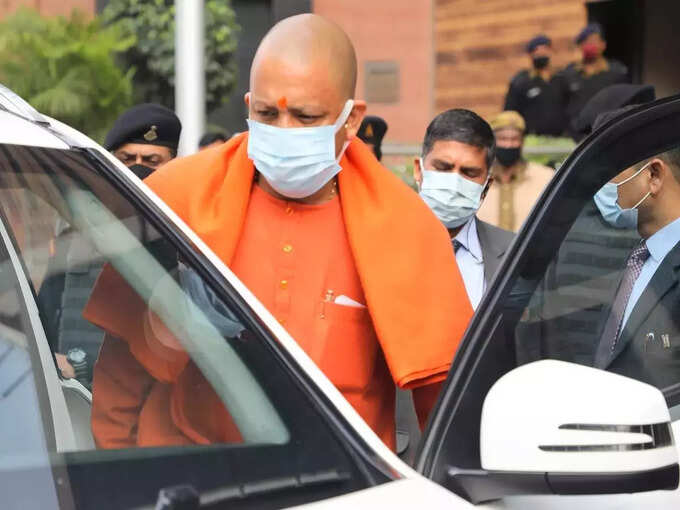 CM Yogi Adityanath
.