Highlights
Terrorist conspiracy to shake the country on Makar Sankranti failed
NSG arrived with Bomb Disposal Squad team and equipment
NSG officials foiled IED by putting it in a deep pit
New Delhi
Ahead of the Republic Day, security agencies have come on alert mode after getting an Improvised Explosive Device (IED) ie Jugadu explosive device at the gate of the crowded Ghazipur Mandi of the capital. The explosive was so powerful, that even after detonating it safely in an eight-feet deep pit, the sound was echoing up to a radius of 500 meters. A huge plume of black smoke rose in the sky. Police officers claim that if this explosion had happened inside the market, there could have been a huge loss of life and property. The investigation of the case has been entrusted to the Special Cell of Delhi Police, which is going to register a case under the Explosives Act.
NSG team did a controlled blast
Top police officers said that when the local police came to know about the wire wrapped device inside the unclaimed bag, the Special Cell and the National Security Guard (NSG) were immediately called. The market of Ghazipur was evacuated. After this, the team of bomb disposal placed the bag in the container through a device. It was taken to an empty ground about 100 meters away from the population inside Ghazipur mandi, where a pit about eight feet deep was first dug by a JCB. After this, heavy loss of life and property was saved by putting the explosive inside the pit and conducting controlled blast.
If the plot was successful…
After the operation that lasted for about three hours, his voice reverberated within a radius of 500 meters, despite a safe explosion in the pit. A plume of black smoke formed in the sky. Had it exploded among the public, it could have caused great loss of life and property. Officials said that the explosive was between one and a half to two kilograms. All that can be said in the initial investigation is that it could be of RDX or ammonium nitrate. But nothing can be said for sure. The team of NSG and Forensic Science Lab has taken samples, after whose report everything will be clear.
If there was no CCTV of the incident, this murder would have remained as an accident, Delhi Police exposed the whole conspiracy
Timer bomb planted after Reiki
Top police officers said that in the initial investigation it was also revealed that the timer was fitted in the explosive. It turns out that there was a conspiracy to blast it at a certain time through mobile or watch. If the initial investigation shows that it was RDX, then the direction of the investigation will go in a different direction. If the presence of ammonium nitrate is confirmed, then the angle of investigation will change. Officials suspect that the explosives were kept at a place where CCTV cameras were not in focus. This shows that first the area was thoroughly searched, after that the explosives were kept.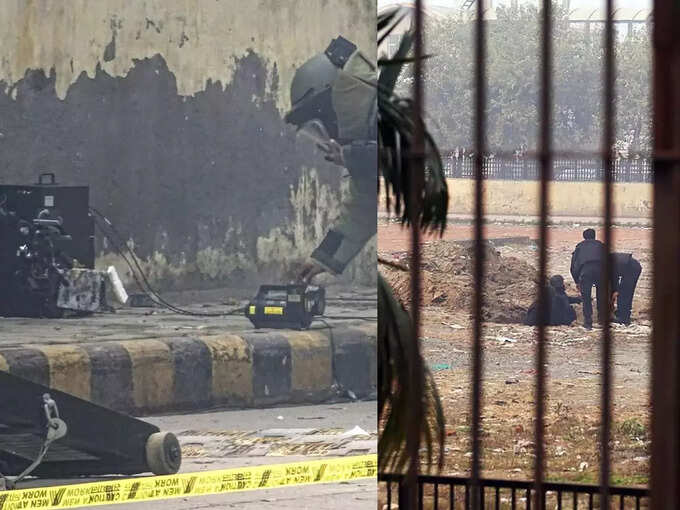 .