Cape Town

South Africa captain Dean Elgar is ecstatic after beating India. He said that the joy of this victory will remain for the next few days. He praised his team for making a wonderful comeback after losing the first Test. He said, 'I am very excited, I think I will be engrossed in this in a day or two. I am very proud of this group. The players made a great comeback. Even after losing the first match, we were hopeful that we can win the series.
Praising their bowlers, he said, "The way our bowling unit has performed throughout the series is phenomenal. This is a young, talented group. Keegan Pietersen's role was crucial in South Africa's victory. He laid a solid foundation with a 82-run stand on the third day with a 78-run partnership with captain Dean Elgar (30) and then added 52 runs with Rassie van der Dussen (41 not out) on the morning of the fourth day. round.

Mark Boucher News: After defeating India, Mark Boucher said, the biggest victory in South Africa history
Player of the Match and Player of the Tournament Keegan Pietersen said it was important to spend time on the wicket in these circumstances. He said, 'Playing a Test match is not easy. Had to deal with challenging pitch, changing conditions. We have always faced a high quality bowling attack. It was important to spend time on the field while batting. The longer you bat, the easier it becomes. I enjoyed every moment of it.'

'Not interested in creating controversy' – Virat Kohli on DRS controversy in Test against South Africa
It is noteworthy that Indian captain Virat Kohli has blamed the team's poor batting for breaking the dream of winning the Test series in South Africa and said that he does not see any other major reason than this. South Africa's team had a target of 212 runs to win the third and final Test, which they achieved after losing three wickets and won the series 2-1. India got off to a great start by winning the first Test at Centurion by 113 runs but lost the second match by seven wickets in Johannesburg.

Virat On Rahane-Pujara Selection: Virat Kohli said on Ajinkya Rahane-Cheteshwar Pujara – this is not my job, ask the selectors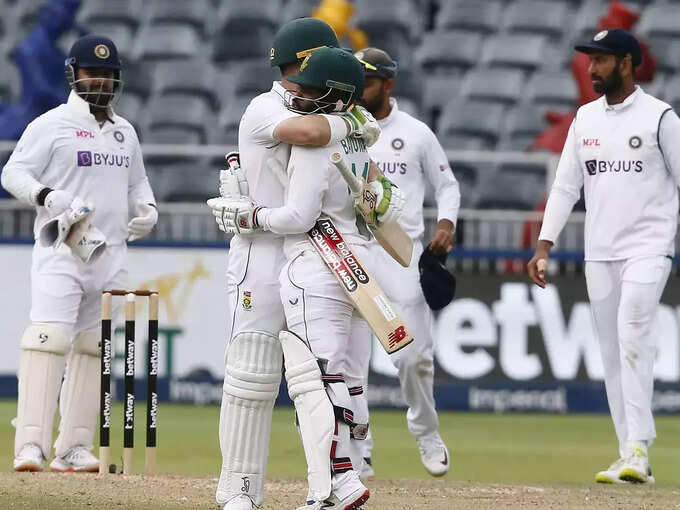 IND vs SA: After defeating India, South African captain Dean Elgar said, 'Humari will not come for many days'
.