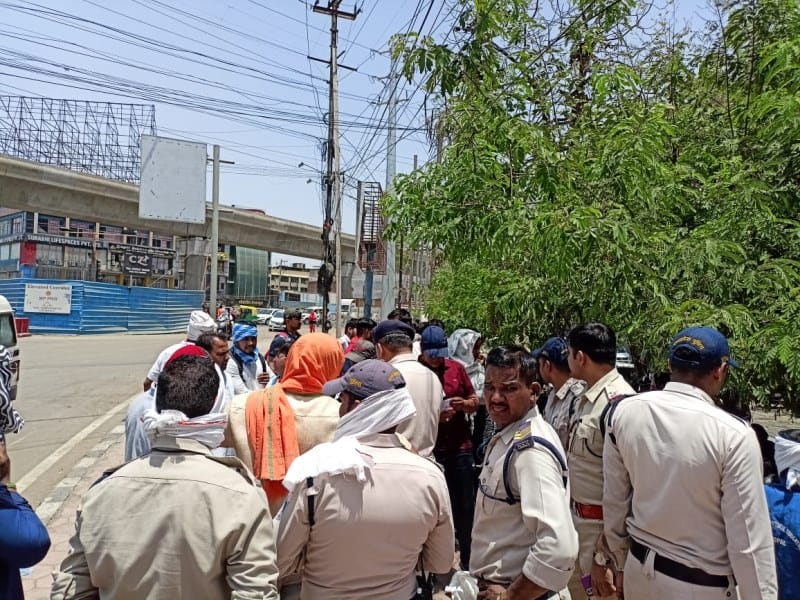 Bhopal, Desk Report. Sports teachers in Madhya Pradesh have come out on the streets against the government's decision in which the Madhya Pradesh government has recently decided to give the charge of sports teachers in schools to special teachers. For this, special teachers of the school are being made sports in-charge teachers by giving them five days sports training. This has angered sports coaches who have done B.P.Ed and M.P.Ed, alleging that it is an injustice to them. For the last 14 consecutive years, B.P.Ed and M.P.Ed candidates with the qualification of physical teacher have not got government jobs in Madhya Pradesh. The government has not filled more than 50 thousand posts of sports teachers in the schools of the state despite being vacant and has now ruined their future by taking this decision.
Also read… Indore: DOCTER's daughter did SUICIDE, colleagues did blackmail after seeing them smoking cigarettes
Against this decision of the government, the sports teacher reached Bhopal, marching on foot from different parts of the entire state, but was stopped at the board office intersection itself. In the scorching heat, these young girls keep getting worried. Many of them reached Bhopal on foot from Vidisha, Sagar, Vidisha, Bhopal, Indore, Jabalpur, Ujjain and other districts. Even before going to CM House, the unemployed were stopped by the police at the board office square. They stopped at the intersection, citing the lack of permission by the police. This sparked the anger of the protesters. The protesting sports teachers have warned the government to either recruit or remove B.P.Ed and M.Ed courses from the state's colleges, but now these protesters are not going to back down.